Contract Plumbing and Electrical for the RV Industry
Northern RV Plumbing and Northern RV Electrical are the experts in the RV Plumbing and RV Electrical field for the Caravan Manufacturing industry. Northern RV Plumbing has over 20 years' experience in the caravan and Motorhome industry. We pride ourselves on quality workmanship, positive thinking and the high level of service that we provide to our customers. Deal with professionals and save money and the headache of keeping up to date with all the rules and regulations that govern compliance in the Plumbing and Electrical fields of the RV manufacturing sector.
Northern RV Plumbing:  Northern RV Plumbing are the industry leaders when it comes to contract Plumbing & Gas Fitting in the RV Manufacturing industry, teaming together with many of the leading RV brands delivering fast, cost effective and efficient service.
Northern RV  Electrical: Northern RV Electrical is the newest member of the Northern RV group providing a quality service to the  RV Electrical side of your business.
Northern RV Services: Norther RV Services carry a large range of RV Products and supply many leading manufacturers with quality products at competitive prices.
Working with a large number of RV manufacturing industry leaders, Northern RV can get your business on the right track with professional workmanship and all done at competitive prices.
Northern RV Plumbers and Electricians have considerable experience in the RV manufacturing industry and have built a solid reputation within this industry.
Located at Campbellfield in Melbourne, the heart of the RV manufacturing industry and with extensive industry experience in Plumbing and Electrical within a production line environment. professional job for you.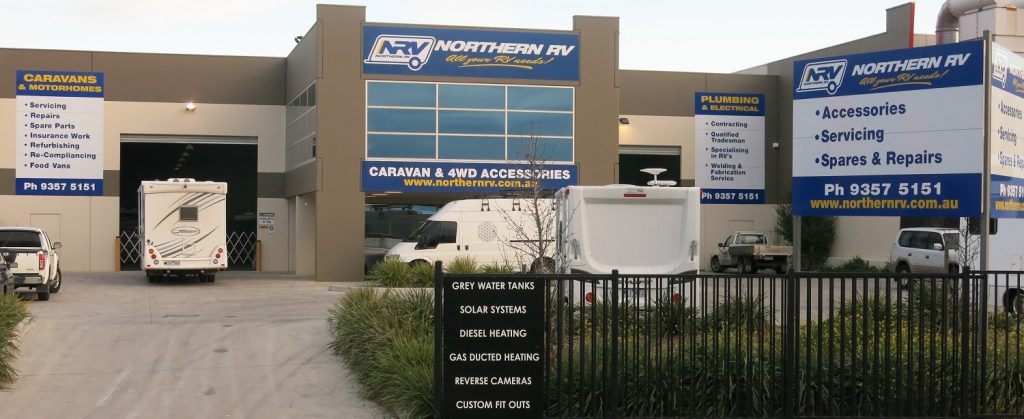 Licensed Contract Plumbers & Gasfitters
Northern RV Plumbing has been established for over 10 years and has grown to be the industry leader in contract plumbing within the RV manufacturing sector. Northern RV Plumbing can help your business grow to the next level and we have a full understanding of the complex Gas and Plumbing rules and regulations. We offer a wide range of plumbing & gas related services for your caravan, motorhome or recreational vehicle manufacturing business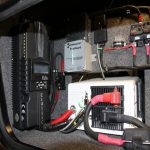 Licensed Contract Electricians
Northern RV Electrical recently established due to customer demand offers affordable solutions to your electrical manufacturing requirements. All electricians have industry  experience and are well equipped to work in the fast pace RV production line environment.
We have a strong connection with many of the industry suppliers, including Dometic, Coast to Coast, Thetford and Swift. This allows us to offer a great service, with industry know-how, and great support from our suppliers, at a great price.
Here at Northern RV , we offer a wide range of services to the RV Industry.
CONTRACT PLUMBING
CONTRACT ELECTRICAL
IMPORT COMPLIANCE
GAS COMPLIANCE
ELECTRICAL COMPLIANCE
FOOD VANS INSTALLATION & COMPLIANCE
GAS LEAK DETECTION
CARBON MONOXIDE TESTING
ON SITE INSTALLATIONS
DIESEL HEATER SALES & INSTALLATION
GAS HEATER SALES & INSTALLATION
APPLIANCE UPGRADES